Like the Chilli Peppers song goes…'break the spell of ageing', most of us are searching for the fountain of youth, or at least wanting to halt the signs of ageing.
There are a few key basic 'magical' ingredients that can help to gain that natural healthy glow that beach 'lifestylers' seem to exude. Food and dietary supplements are a good start combined with basic healthy living which for me includes most days, yoga, mediation (which help to reduce stress and a good reminder to breathe!) as well as daily workout whether that be a brisk walk for 30-45mins, a jog, a yoga class or a quick cycle. Just do something and breathe.
Dietary supplements are a help, eating quality foods (ideally organic), especially those foods rich in antioxidants, vitamins, and good essential fats. Magical everyday foods for those include fruits, vegetables, legumes, fish, nuts and seeds which embody high amounts of vitamins, antioxidants and essential fats. Top 10 antioxidants include, goji berry, blueberries, pecan, dark chocolate, artichoke, elderberries, kidney beans, cranberries, blackberries and cilantro (coriander). For some colourful, delicious and 'happy' recipes check out fellow Aussie Lola Berry's book 'The Happy Cookbook'.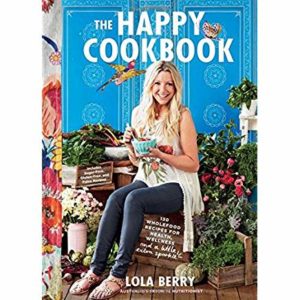 Paramount is getting your dosage of Omegas rich oils – some good sources are Fish (especially oily fish, my favourite NZ Bluff salmon or Tasmanian salmon..yummy!), but also tuna, mackrel and herring have a heap of Omega 3. Seeds to look for that are also rich in Omegas – sunflower, sesame, hemp, flax and pumpkin seeds.
And for the skin (our largest organ) get yourself making some of my beautiful 'Bondi Glow' natural body butter.  It's super easy and quick to make! A body butter that you can make yourself all from natural products that can be sourced fairly easily! It's super easy and the results are really pretty darn great! If you need to source any of the products that you may not be able to get at supermarket or health store try suppliers online something like Greenlivingaustralia, there are ton of suppliers out there but first start with your supermarket or health store as they will more than likely stock the ingredients.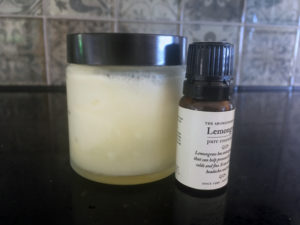 Homemade Body Butter
½ cup coconut oil ( ideally organic)
½ cup mango butter
¼ cup shea butter
2 tbspoons macadamia oil (optional)
½ cup sweet almond oil
1-2 tbspoons Vitamin E Oil (optional)
Essential oil of your choice (optional) eg, lavender, lemongrass, bergamot etc
Instructions:
Melt the oils in glass bowl over pot of hot water.
Leave to cool until they are starting to become opaque.
Add essential oils to suit (optional)
Once bowl is cool enough to put in fridge, leave for approx 2hrs
Then remove from fridge and whisk/beat with electric beater until creamy.
And voila! body butter!
*Not all essential oils are skin friendly or child friendly. Please do your research before adding.