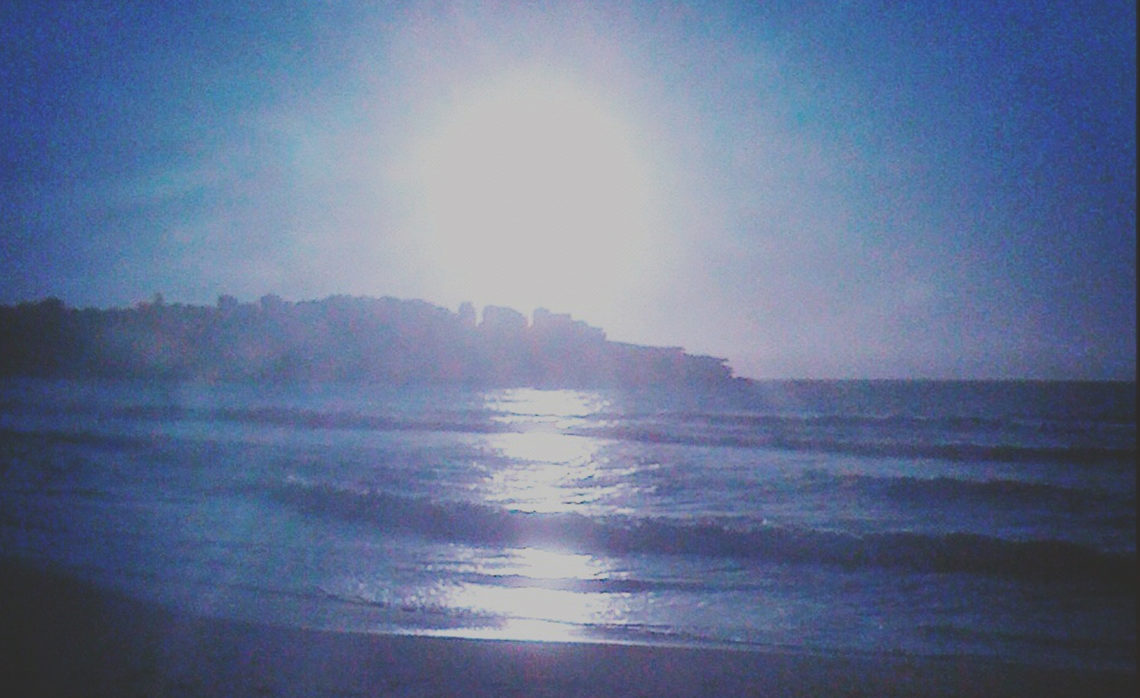 Some my favourites Cafes, Restaurants, things to do, Bondi stuff (and a couple of Sydney favs thrown in too) include:

Aquabumps – Bondi Photographic Gallery from photographer Eugene Tan.
Bondi Harvest – Guy Turland & Co – check out fab healthy recipes and lifestyle, travel, health. Or if you are in LA Bondi Harvest in Santa Monica.
Bondi Tratt – A staple Italian/Australian restaurant in Bondi for last 30 years, along with beach views. Head to South Bondi.
Bondi Icebergs Club – The Bondi Icebergs Swimming Club is an Australian winter swimmers club, also is available to the public for the swimming pool and facilities. South Bondi situated at the start of the Bondi coastal walk.
Porch & Parlour – Sam & Sarah's chilled cool North Bondi cafe – brekkie, lunch & dinner. Views of the beach and chilled vibes. Love!
Sean's Panaroma – Been a favourite of mine for years – Chef Sean Moran
Sculpture by the Sea – held in October of each year Bondi to Tamarama coastal walk with Artists/ Sculptures on display. Be prepared for crowds on weekends!
Tony & Nios – My favourite grocers!! Tony & Nio and the rest of the family have been looking after North Bondi for a few years now.
Ben Buckler Cellars – Otherwise known as Bev's bottle shop, located at the North Bondi shops.
Brown Sugar -Lianne Gottheiner & brother Neil chef have created a unique Bondi institution. Serving dinners and brunch/lunch over weekends. Worth a look in!
Icebergs Dining room & bar – Fine dining restaurant and bar. Cocktails or afternoon, sunset drinks a must, views to die for overlooking whole of Bondi beach.
Sage Beauty – Junia and her team will take good care of your beauty and health needs, from massage to facials and much more.
North Bondi Fish – Nestled up in the North Bondi sector, next to Bev's bottle shop you will find this little gem headed by chef Jesse McTavish. Modern Seafood.
Bondi Vet – If I'm ever travelling and feeling a bit homesick I tune in to my favourite Bondi Vet and Bondi Rescue Lifeguards!
Built By Dylan – If you want your own Bondi local Personal Trainer Dylan Rivier is your man! He also is founding instructor at Barrys Bootcamp Australia.
Bondi Sands – awesome tanning products to give you that Bondi healthy glow!
Rocker – Restaurant and wine bar located on the North Bondi strip. Chef and co-owner Darren Robertson (former head chef at Tetsuya's and co-owner at Three Blue Ducks) and chef Stuart Toon (ex-Jamie Oliver recruit) put together is a formula for good food all day as they serve breakfast, lunch and dinner. 
The Pacific Club
– If you want to be amongst it right on Campbell Parade but with more high end than touristy this could be your place to check out, even if just for a sunset cocktail or pre dinner drink. Bistro all day and
chef Bret Cameron at the helm.
Le Labo
– perfumery at its best. International Le Labo is available in Gould Street, Bondi.
Tigerlily swimwear – beautiful holiday, vacation, swimwear, beachwear, accessories and much more. Physical store located in the Westfields Bondi Junction building or shop online!
Bondi Farmers Market – Every Saturday 9am – 1pm Farmers market at Bondi Public School. 
Bondi Markets – Every Sunday 10am – 4pm – stalls from local and up and coming designers, crafts people, jewellery, retro furniture, art, and much more.
Bondi Sushi – Inspired by Bondi and the lifestyle but located in at 6 West 28th Street, New York, New York! Get yourself a taste of Bondi Beach.
QT Hotel – located right on Campbell Parade where the Swiss Grand hotel used to be this boutique accomodation designed by renowned Australian designer Nic Graham brings to Bondi chic and luxury combined with the laid back Bondi feels!
Dharma Shala Yoga School – Dharma Shala yoga school is a small but great yoga school in the North Bondi enclave. Worth a visit if just dropping in to Bondi.
Yoga Synergy – Bondi Junction yoga school also worth looking into either just a drop in class or regular classes. They have a range of classes from Vinyasa, Pilates, Yin, Prenatal to Dynamic.
Sculpture by the sea – exactly what the name suggests. Sculptures by the sea is held once a year in and around Bondi to Coogee coastal walk. Held in Oct worth the visit but quite popular so draws crowds so be prepared.
Camilla swimwear & beach resort wear – Camilla the Bondi Beach boutique is located on corner of Warners Ave & Campbell Parade. Filled with pretty gorgeous kaftans, swimwear, floaty exotic dreamy dresses and much much more.